Health Innovation to Transform What's Possible
Researchers at the University of Toronto and leading Toronto hospitals are creating never-before-seen health solutions that can overcome global health challenges.
40%
of Canada's life sciences industry calls Toronto home
9,000
jobs have been created in the past 10 years by the 600+ venture-backed start-ups that started in U of T's entrepreneurship ecosystem
1,000
patent applications have been filed by U of T's researchers in the past 10 years
A Legacy of Healthcare Innovation
For more than a century, the University of Toronto and Toronto hospitals have pioneered medical innovations that have had massive global impact. From the discovery of insulin in 1921 and stem cells in the 1960s to isolating the virus that causes COVID-19 in the present day, our researchers have been conquering the world's health challenges.
An Unparalleled Ecosystem
With cutting-edge research and innovation hubs like EPIC, PRiME and Medicine by Design, we are building on this legacy. Our ecosystem brings together experts in the fields of regenerative medicine, cell therapy, biologics, medicinal chemistry, biopharmaceuticals and nanomedicine to address some of the world's most pressing health challenges.
Transforming What's Possible Through Health Innovation
The University of Toronto and leading Toronto hospitals are working together to help Canada prepare for the next pandemic and fuel the development of the next generation of treatments and therapies. U of T's CL-3 Lab, one of few facilities that remained open after the threat of the 2003 SARS outbreak subsided, played an integral role in Canada's efforts to isolate, study and respond to the virus that causes COVID-19. It remains a critical hub for research, discovery and innovation.
Now is the time to invest in health innovation for the benefit of all Canadians and people around the world.
Discover Our Impact
The University of Toronto and leading Toronto hospitals are building the future of bioinnovation for Canada and the world.
Discover some of the success stories that define our impact.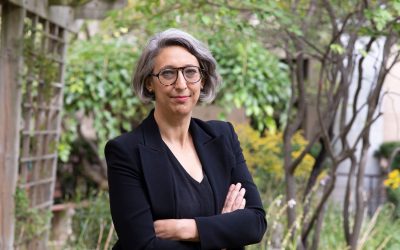 Clinician, scientist and microbiologist Dr. Samira Mubareka has studied infectious diseases and medical microbiology for almost two decades. Her research in respiratory viruses and bioaerosol production led her and her team to influential breakthroughs that helped Canada and the world get a head start on tackling COVID-19.
read more